9771 Vigo Road Bagdad, KY 40003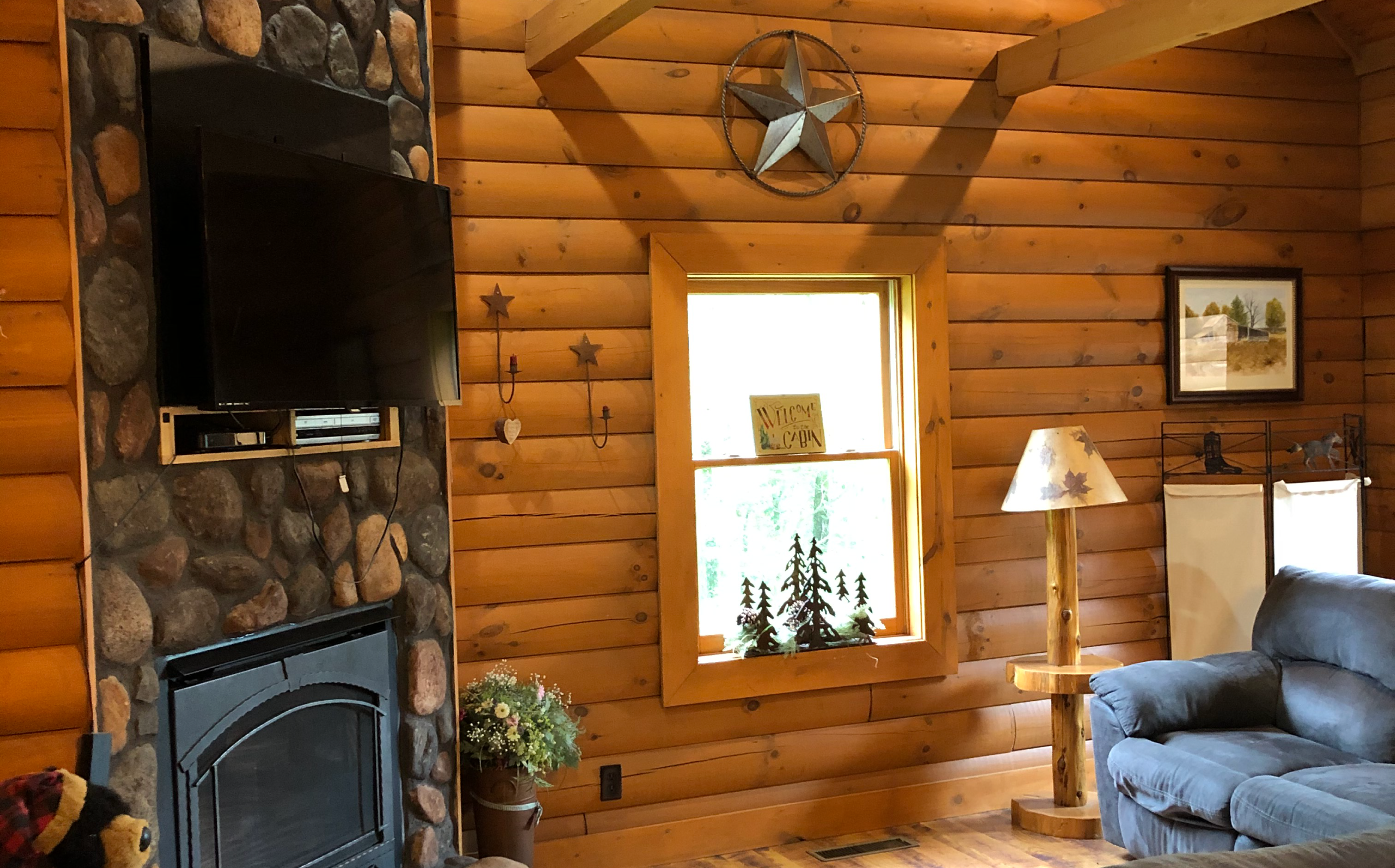 Indoor Features
Fully Equipped Kitchen.
2 Gas Fireplaces.
Plasma Tv's.
Accommodations for 2-25 Guest.

3 Full Bathrooms – 

one on each level, one with walk-in double shower, one with jacuzzi tub.

Book and Video Library.
All Linens, Dish Ware, and House Wares Provided.
Recreation Room with Air Hockey, Foosball, Pool, and Poker Table.
Outdoor Features
Chandler Ridge is surrounded by scenic acreage that offers countless opportunities. Whether you are interested in hiking, stargazing, wildlife viewing, fishing, cooking on our grill, you will find an outdoor experience that meets your expectations. Chandler Ridge is enjoyable in every season, from a Winter walk on the grounds to a beautiful evening on the deck that over looks the water in the Spring or Summer.
Beautiful property with plenty to do! Very well kept home. Kids and adults all enjoyed playing games together downstairs and exploring the yard and trails! Would definitely stay here again!
Thank you Mary for such a wonderful experience. Everything was just as promised and more. Clean, well maintained, comfortable and very well equipped. We spent 5 days where we were able to enjoy, share family time and rest. We will love to come back for the fall or winter where I am sure the views will also be beautiful.
This place was amazing! It ahd everything we could have asked for and it was gorgeous. We walked on trails, played outdoor games, and did a fire, it was great. The hosts were so nice and accommodating too! If I was being really picky but trying to give helpful tips, we had trouble with the grill catching on fire alot, people just not cleaning it after usage. We were able to get it going with no fire and had awesome burgers still. Maybe a new air hockey puck but that's just being picky but trying to help. Place was wonderful!
Our family had a wonderful stay at Chandler Ridge & plan to return for a 3rd visit in the future.