About
About Us
& Our Home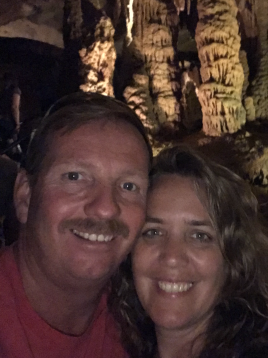 Your Hosts
Rob & Mary Chandler
Rob and Mary Chandler first found the land for their dream cabin in late 2003. After 2 years of research and hard work they completed this luxury cabin nestled in the Kentucky hillside.  Many family memories have been made here from the surprise 75th Birthday of Mary's Dad, Steve to the Fall Hoedowns with family and friends. Spending time at Chandler Ridge provides us with the opportunity to unwind, relax and enjoy God's beautiful creation. 
Recreation Room with Air Hockey, Foosball, Pool, and Poker Table
Enjoy our recreation room filled with Air Hockey, Foosball, Pool and Poker Table.
Fully Equipped Kitchen
Our kitchen has everything from plates and cups to cooking ware. Enjoy a home cooked meal in serene Kentucky.
2 Gas Fireplaces
Book your stay during a cold season? Cozy up by one of our two gas fireplaces.
Smart Televisions
Relax and unwind from the day with our flat screen television featured in the main living room.
3 Full Bathrooms
We have three full bathrooms stocked with towels and toiletries.
Book and Video Library
Forget to bring up entertainment? We've got you covered with a wide variety of books and videos.
All Linens, Dish Ware, and House Wares Provided
Chandler Ridge is stocked with everything you need to enjoy a relaxing, cabin experience.
Outdoor Features
Chandler Ridge is surrounded by scenic acreage that offers countless opportunities. Whether you are interested in hiking, stargazing, wildlife viewing, fishing, cooking on our grill, you will find an outdoor experience that meets your expectations. Chandler Ridge is enjoyable in every season, from a Winter walk on the grounds to a beautiful evening on the deck that over looks the water in the Spring or Summer.
Accommodations & About Your Stay
Chandler Ridge has everything you need for a weekend getaway or a large event. Book your stay today!
  History
Bagdad, KY
2005
Chandler Ridge began as an idea on a leisurely motorcycle ride with my husband, Rob. We were riding one day when I noticed a log home auction sign. Having been a fan of log homes since my early teen years, I excitedly asked my husband to follow the signs.That leisurely ride was a turning point in our life. We left the auction that day with a "Kit", no plans, no land and no idea what to do with a bunch of logs and windows that were destined to reach us in 90 days or less. The Cabin may have arrived in 90 days, but the land only came after a few months of searching. As we began the process of building I was immediately struck by the beauty of the structure. I was so caught up in the beauty of the building process that I had avoided the inevitable question: what would we do with this incredible home we were lovingly and carefully building? My husband finally asked the question. "Honey, what are we going to do with this place when it's done?" A few awkward moments of silence passed, and I had no choice but to admit that I had no idea! After discussing it, we decided that we wanted to share Chandler Ridge with the world. From there, Chandler Ridge has become a gathering place of sorts. It has played host to family reunions, weddings, men and women's groups and many more unique and creative events. There are so many ways to take advantage of this beautiful facility. Browse the site and let your imagination take you, your family or other group to Chandler Ridge, where you can reserve some time to experience crisp, serene Kentucky beauty – firsthand.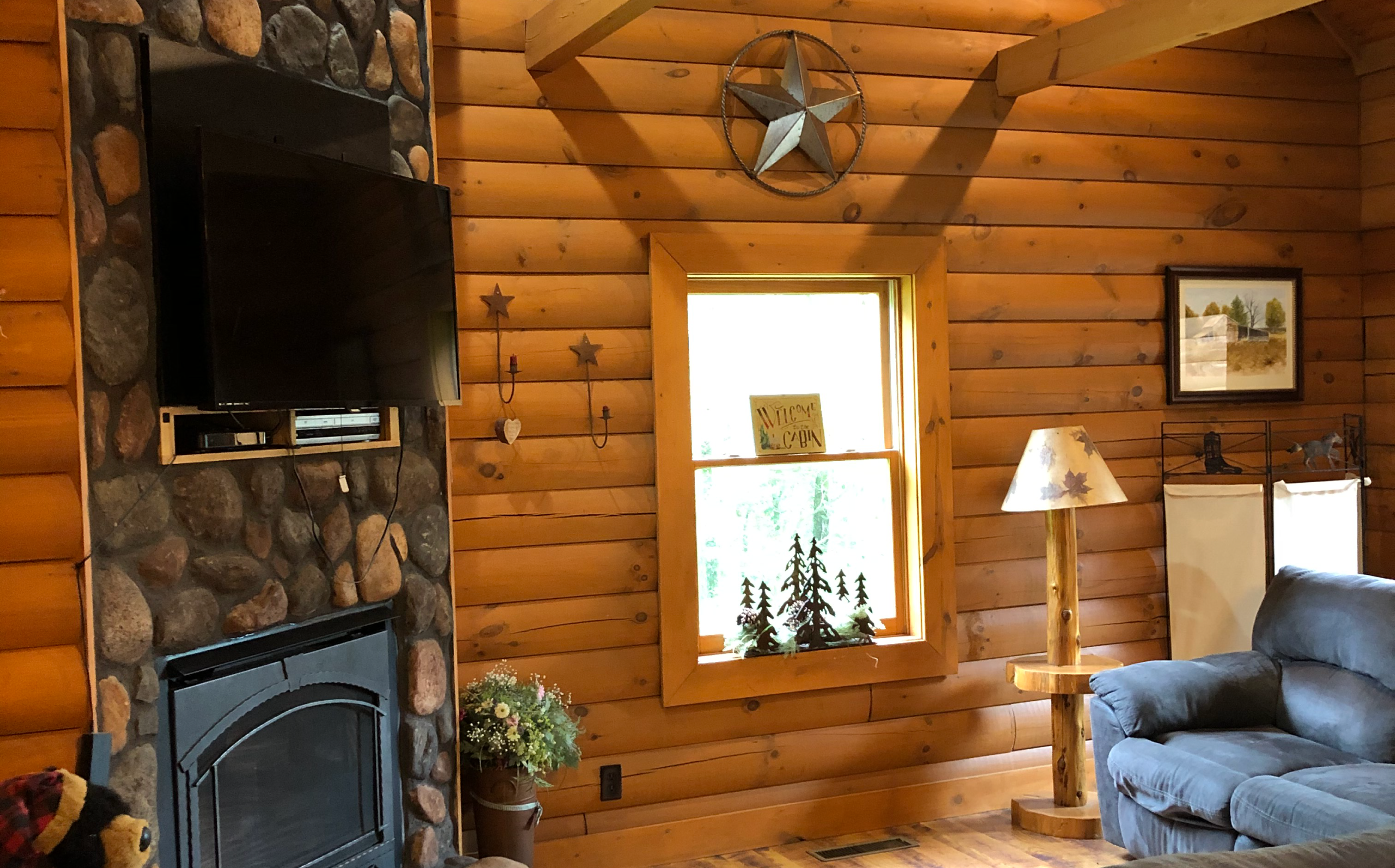 Have a Question?
Policies & F.A.Q.
Distillery and Bourbon Tours
Checkin & Checkout
Check-in is 4:00 P.M. In order to allow the time needed to prepare the cabin to our standards, we do not provide early check-in. Check-out time is 11:00 a.m.. You will be expected to put trash in the receptacle located outside, place dishes in the dishwasher and start it, set the thermostat to 65 in the winter and 75 in the summer, leave thermostat fan set on auto, return all furniture to its original position, leave the cabin broom clean, and turn lights out.
Cancellation Policy
Due to the nature of our business, and the fact that people generally book our cabin well in advance, we do not refund your deposit. If you must cancel your reservation with less than 90 days notice of your arrival date, and we are able to re-rent the cabin in full, we will be happy to refund your balance minus the deposit. In the event of an early departure or bad weather, we cannot give any kind of refund.
Booking Policy
A 25% non-refundable deposit is required at the time of booking, with the balance due 90 days before arrival. Please include with the return of your Reservation Form.
Pet Policy
We do allow well mannered, house broken pets. We ask that when you are not at the cabin, and when possible, that you take your pet with you. If your pet is of the barking kind, and you must leave them behind, please leave them indoors and crated. For the safety of other guests in the area, please do not leave your pet unattended outdoors. Most dogs enjoy jumping in the lake. Please do not let them into the cabin until they are completely dry. Please do not allow them on the furniture or beds. The reason we allow pets is because we are animal lovers ourselves,
and could not imagine going on vacation without our pets. We only ask that you follow our simple rules. Due to the extra time involved in cleaning a cabin and the additional liability insurance that we must carry because we allow pets, we must charge a $50.00 non refundable pet fee for one (1) pet. Guests are also responsible for any damage caused by their pets and agree to pay for any charges that might arise from said damage.
Smoking Policy
For the courtesy of our non smoking guests, we ask that you refrain from smoking inside the cabin at all times. Ashtrays are provided on the porch of Chandler Ridge. If there is smoking in the cabin, odor of smoke, or damage from smoking in the cabin, there will be $300.00 automatically charged to your credit card. Thank you for your understanding.
Damage Deposite
A major credit card information is required for use in charging for any damages incurred including pet damage. When you stay with Chandler Ridge, you will be staying in an expensive, privately-owned home. If extra cleaning is required after you leave, it will cost a minimum of $100.00 depending on the nature of the extra cleaning.
Visit Senic Kentucky
Available Dates
Let your imagination take you or your family to Chandler Ridge, where you can reserve some time to experience crisp, serene Kentucky beauty – firsthand.
9771 Vigo Road Bagdad, KY 40003